TERRA 6K
, Smallest, Cine Camera with high performance, easy to be used like DSLR. TERRA 6K works up to 100fps @4K Wide, 200fps@ 2K Wide and record ProRes422HQ(.mov) onto standard 2.5″ SSD. The TERRA 6K imaging sensor is the same 6K wide-color-gamut CMOS sensor (rolling shutter) with KineMAX 6K. It features very high resolution, wide latitude and high fps.
6K Resolution
TERRA 6K is capable of recording 6K ProRes. 6K details and framing space is beyond imagination, > 18Million pixels in one frame: 9 times of Full HD/1080p, 2.25 times of UHD/3840×2160!
16/14 stops
TERRA 6K employs state-of-art CMOS sensor: 14 stops at 6K resolution; amazing 16 stops at golden 3K/2K (S35 framing) . It brings you not only maximum details, but also maximum latitude in every frame.
Rolling Shutter
TERRA 6K shares the same state-of-art 6K CMOS sensor (rolling shutter) with KineMAX 6K. It is rolling shutter type, then suffers some rolling effect especially at 6K resolution. However, TERRA 6K features HiSpeed mode to record 4K/3K/2K which reduces rolling effect greatly.
4K 100FPS
TERRA 6K has very good slow-mo ability. It supports 4K Wide Slow-Mo up to 100fps at HiSpeed S35 and 2K Wide to 225fps at HiSpeed S16.
As of quick-mo, the minimum fps is down to 6fps. Any custom sensor fps can be set between lowest and highest fps with step of 0.001fps.
ProRes for All Res and All Fps
ProRes recording directly. For ProRes codec, it does not only support regular 2K/4K ProRes, but also has ability to
record ProRes 422HQ for all resolution and all fps
which the TERRA 6K supports, like 6K ProRes, 4K wide 100fps ProRes, 2K@200fps for HiSpeed mode. Apple ProRes as an industry standard is widely supported by DI/NLE softwares. TERRA 6K with ProRes speeds up both shooting and post-workflow at the same time.
2.5″ SSD recording media
TERRA 6K employs standard 2.5″ 7mm SSD SATA3.0 as recording media to provide compatibility of 3rd-party SSD, though TERRA 6K is so small. There are lots of off-the-shelf 7mm SSD available. However performance of 3rd party SSD is not guaranteed, only official 7mm
KineMAG 500G/1T
SSD is recommended for serious shootings.
Custom in-camera LUT You can upload the LUT/color style which you like, or DP like, or designed by post house to TERRA 6K, so that the workflow from shooting to post will be optimised and reduce the time for you, also help on-site lighting and art work. For recording KRW or ProRes with custom LUT, it does not burn into footage: footage is always logged (by KineLOG3), on-site LUT for monitoring is saved to the same folder. The size of 3D LUT is from 8x8x8 up to 33x33x33.
Multi-Framing Oversampling + Crop mode + KineEnhancer = infinity combination of resolution, fps and framing. With the help of in-camera oversampling, TERRA 6K records to 6K ProRes, but also 4K/3K/2K ProRes with sharper and more clean images at S35. The framing can be from S35 up to full frame if using KineEnhancer, while cropping mode can boost the higher fps. TERRA 6K supports above three modes to get multi-framing and multi res, at different fps.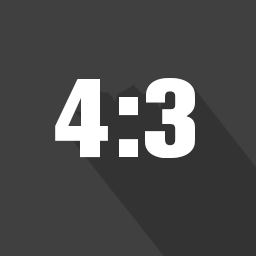 4K 4:3 Anamorphic TERRA 6K as 4320×3240@25fps. and Aspect ratio of 4:3 matches anamorphic lens with factor of 2, so that it will gain CinemaScope frame as 8:3(2.66:1). With the desqueezed process in post-workflow, it can reach up to 7400×2800/7200×2700/8640×3240 (8K) CinemaScope!
Whole-new Accessories
A group of whole-new accessories are designed specifically for TERRA, so that TERRA can be configured for one-man job or a professional filmmaking crew.
KineBACK p
rovides more than SDI monitoring, XLR 48V audio, V-mount plate, regulated DC output, timecode sync and 3D sync in one little module.
KineMON
as fullHD 5″ monitor is powered and is fed video from TERRA body by only one cord.
SideGrip, as
new handgrip w/ powering and control from
GripBAT 45Wh
(BP-U30 compatible) battery, more than one hour for usage.
KineBAT 120Wh

as
Super compact V-mount battery provides over four hours to TERRA.
KineKIT-TERRA
from Movcam takes into account of TERRA in different scenarios, such as hand-held, tripod, on shoulder, gimbal, high and low shooting angles, etc., which makes it best choice for TERRA.
Create, no boundaries. As a small and powerful cinema camera, TERRA 6K is designed from bottom to top to facilitate filmmaking from shooting to post workflow. The value and flexibility from the TERRA 6K lets you put more of your production budget and energy into what goes in front of the camera. It's a serious film-making tool with real Digital Cinema Camera features at such a price within reach.
Note: All trademarks mentioned belong to their respective trade mark holders and companies, and are not necessarily affiliated with our company and may not endorse our products or the use of their products with our products.