Advanced Color Process Architecture
MAVO and MAVO LF are based on the same image process platform, using advanced color processing architecture and whole new CMOS image sensors to achieve super low-noise, high dynamic range. Whether it is the S35 format version of MAVO or the large-format version of MAVO LF, the 6K cameras can bring stunning details and organic images. MAVO adpots S35 6K CMOS image sensor, suitable for S35 lens and large format lens. MAVO LF with large-format sensor provides cleaner images, wider viewing angles, shallower depth of field, and more immersive presence for cinematographers.
Powerful Image Process Platform
The image process platform outputs 75fps at 6K Wide and 160fps at 4K Wide. Both MAVO and MAVO LF have very good slow-mo ability. MAVO LF works up to 75fps at 6K Wide and 150fps at 4K Wide. MAVO works up to 100fps at 4K Wide. Strong slow-mo ability brings great convenience to creative video shooting like TVC, etc.
Also, MAVO LF/MAVO provides three kinds of intermediate codecs suitable for editing and color grading to simplify the workflow and provide the maximum room for post-processing. For ProRes, it records Apple ProRes format up to ProRes4444/4444XQ. At the same time, all the resolutions and frames rates support ProRes record.

Complete Cinema Solution
MAVO and MAVO LF keep the tiny camera body with the doubled processing ability and more encoding ability, and are compatible with TERRA accessories. It benefits from MAVO LF/MAVO's advanced computation architecture and low-power design so that it packs such powerful performance into such a small and reliable body. Besides the camera, Kinefinity also offers cinematic high quality accessories that can be quickly mounted and detached, which greatly simplifies the connection between the camera and the accessories, improves reliability and durability significantly.
KineBACK-W provides professional ports: dual XLR ports for Phantom-powered 48V MIC, dual 3G-SDI monitoring outputs, time code input and output, SYNC, DC Power output, all-metal V-mount battery plate with dual D-Tap ports. Based on DirectClear Platform, whole-new KineEVF Full-HD OLED Viewfinder, KineMON-5U Ultra-Bright Monitor and KineMON-7H High-Bright Monitor creat natural and sharp images, only with one Kine video cord. SideGrip powers MAVO with GripBAT 52Wh battery (BP-U30 compatible) for more than one hour. KineBAT 75/150 Super compact PD V-mount batteries are very friendly to MAVO, small size but can work up to 150Wh; provides two PD type-c ports. The battery is not only applicable to power cameras, but as a high capacity portable battery to rapid charge type-c laptop like Macbook Pro and smartphone like iPhone or other devices. New-designed KineKIT-MAVO from Movcam takes into account of TERRA in different scenarios, such as hand-held, tripod, on shoulder, gimbal, high and low shooting angles, etc., which makes it best choice for MAVO.
Comparisons between MAVO LF and MAVO
---
MAVO LF
Large Format MAVO LF is equipped with a full-frame CMOS image sensor, effective area as 36x24mm, resolution up to 6K: 6016×3984. Compared to the S35 format sensor, the CMOS imaging sensor area is 2.25 times; the pixel pitch is 50% bigger; the SNR is better, then the picture is cleaner. In addition, large format offers a wider perspective, shallower depth of field and more immersive presence. You can use not only cinema lenses designed for large format like MAVO Prime, CP3, Cooke S7i, Arri Signature Prime and Zeiss Signature Prime, but also a large number of existing full-frame still camera lenses.
MAVO
S35 MAVO employs S35 CMOS imaging sensor with 3:2 aspect ratio. The maximum effective area of imaging area is 24x16mm, while maximum recordable resolution is up to 6016×3984, 24 Millions pixels. The size of imaging sensor perfectly matches traditional cinema S35 lenses, or APS-C and full-frame lenses with universal KineMOUNT simultaneouly.
Dual Native ISO 5120/800 MAVO LF's whole-new full frame CMOS imaging sensor, not only brings much larger pixel size, but also has dual native ISO: 5120 and 800. The feature of dual native ISO differentiates MAVO LF from other/traditional cinema cameras. The noise performance of the big guy is even much better than TERRA 4K, so you can trust its native 5120 ISO when low-light even no-light cases. It helps indie filmmakers get the jobs done much more easily and economically.
ISO The new S35 CMOS sensor benefits from advanced CMOS imaging sensor process: lowering the noise of sampling images greatly, half of TERRA 6K noise roughly, so that achieves much higher sensitivity. Although base ISO is 800, the noise level is still very low with 1600, 2560 and 3200 ISO, even higher ISO up to 5120. If the 4K or 2K resolution is output by oversampling, the ISO could work up to higher and image output is still very crispy and clean.
6K 75fps! MAVO LF features more slow-mo than regular MAVO 6K, also lower "jello effect". It wipes away that the nightmare of full frame CMOS sensor' strong jello effect. 5K wide up to 80fps, 4K wide up to 100fps at S35 image format. For more cropping, 3K wide gets 150fps and 2K wide gets 200fps. The image quality of all these slow-mo is same with regular frame rate. And it encodes 6K 30fps to ProRes4444, even 4K HD 48fps to ProRes4444XQ.
6K 66fps! The frame rate is up to 66fps at S35 6K Wide, up to 100fps at M43 4K Wide and up to 192fps at 2K Wide. These high-speed images are exactly same with the normal frame rate. In addition, it has in-camera over-sampling, so that under the S35 format, a super high quality 4K images can be recorded up to ProRes4444XQ.
Full Frame Anamorphic and S35 Anamorphic! MAVO LF's full frame CMOS sensor is like a big canvas which make many anamorphic shootings possible. For full frame anamorphic: no matter 4:3 mode 5376×3984 or 6:5 4864×3984(the height of active area is 24mm), the desqueezed image coming from MAVO LF will be a 65mm format with FF anamorphic lenses mounted. For S35 anamorphic: both 4:3 4096×3072 and 1:1 3072×3072 (the height of active area is 18.3mm) can work up to 80fps.
S35 Anamorphic MAVO might be the best S35 cinema camera for anamorphic shooting with super image quality, two S35 anamorphic modes: 4:3 mode 5.3K or 6:5 mode 4.9K (at this time, height of CMOS image sensor is 16mm). No matter the mainstream S35 A2x lenses, or 1.33x lenses, it is easy to get super cinematic images.
More Features and Details
---
2.5″ SSD
SATA 3.0, 2.5″ 7mm SSD, compatible
Lower costs effectively on media
Recommend KineMAG 500GB
In-camera ProRes on SSD
Oversampling
Same optical format w/ Lower Res
Sharper images and lower noise
MAVO LF supports 4K/3K output at FF
MAVO LF supports 2K output at S35
Support MF format
Kipon MF adapter with focal reducer
Support MF lens like Mamiya
To gain wider viewing angle
Classical image style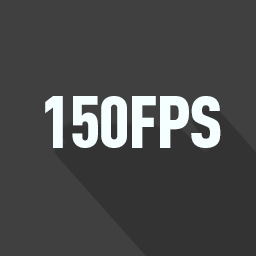 4K 150fps
Super slow-mo ability
MAVO LF: 4K Wide 150fps
MAVO: 4K Wide 100fps
Minimum quick-mo: 0.2fps
New Accessories
KineBACK Provides SDI and XLR, V-Mount
KineMON Brand-new DirectClear platform
SideGrip Multifunction side grip with Power
KineKIT Movcam-designed KIT
Custom in-camera LUT
Custom 3D LUT upload ability
Size up to 33*33*33 cube
Switching LUT instantly
Rec709 Neutral LUT in-camera
Multi-Framing
Oversampling: better images
Cropping mode can boost the higher fps
MAVO support Adapter with KineEnhancer
Multi-framing and multi res at different fps
3:2 CMOS Image Sensor
Open Gate 3:2@48fps
MAVO LF FF: 36x24mm
MAVO S35: 24x16mm
More anamorphic shooting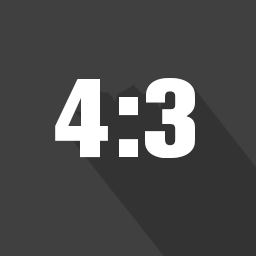 4K 4:3 Anamorphic
MAVO LF supports 5.3K 4:3@48fps
MAVO LF supports 4K 4:3@80fps
Also supports 3K 1:1@80fps
Desqueezed monitoring in-camera
ProRes for All Res and All Fps
Record up to ProRes4444/4444XQ
No need external recorder
Also supports ProRes422HQ/422/LT/Proxy
Built-in KineLOG3, remain full latitude
As the flagship product of the Kine cameras, MAVO is equipped with new high-speed, low-noise CMOS image sensors, while MAVO LF employs a new full-format CMOS imaging sensor which opens the era of large-format production with other top large-format cameras. At the same time, MAVO LF/MAVO still remains pleasing color science with wider dynamic range, and it also features super compact and lightweight camera body and sufficient reliability.
Note: All trademarks mentioned belong to their respective trade mark holders and companies, and are not necessarily affiliated with our company and may not endorse our products or the use of their products with our products.