S35mm  KineRAW-S35 is a Super35mm sized CMOS sensor camera with outstanding low light performance for HD use as well as for making DCP for projection in modern digital movie theatres where signal to noise ratio under difficult lighting conditions is very important. In the case of shooting feature motion pictures and commercials with ample lighting, the camera can be used as a normal movie camera would be for the cinematographer take advantage of the camera's wide exposure latitude and ISO range from to get textures from silky fine gain to gritty as needed.  
KINERAW = RAW + LOOK  What the KineRAW-S35 records are 12bits RAW image data plus it makes a 3D-LUT to match the "look" used for monitoring when shooting. The wonder of KineRAW-S35 is that you can always re-process any shot using a different grade by way of just changing the 3D-LUT used for processing. Loading the 3D-LUT made by the camera for color matching, such as when using in camera 'looks' KineLOG/KineColor/Kine709, you can quickly intergrate footage from the KineRAW-S35 ™ with your existing Cineon ™ film log, HDTV or VFX worklows.
SLOW AND QUICK MOTION KineRAW-S35 is capable of slow and quick motion capture (overcrank and undercrank). As of overcrank/slow-mo, it supports high fps up to 100fps @ 720p when in S35 framing mode; and fps up to 60fps @2K and 1080p when in S16 crop framing mode. As of undercrank/quick-mo, the lowest fps is down to 6fps under current firmware. You can set any custom sensor fps between lowest and highest fps, the accuracy is 0.001fps, while recording fps is set by project fps in the camera. It provides much more possibilities over fixed fps like 24, 25, 30fps.
SPORT MODE   KineRAW-S35 features sport mode which reduces rolling effect greatly, seems like global shutter. KineRAW-S35 employs state-of-art CMOS sensor, which is rolling shutter type, then suffers some rolling effect. Sport Mode is designed to alleviate the rolling greatly, and make KineRAW-S35 handle quick movement shootings, like handheld, shots on shoulder, documentary style. The footages would be turned into Cineform RGB444 mob after KineStation transcoding.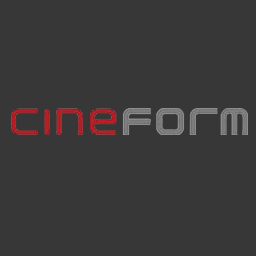 CINEFORM RAW  The KineRAW-S35 can record the Cineform ™ as compressed raw using very high quality wavelet compression: visually lossless, and making work-flow more efficient. The famous films like Oscar winner Slumdog Millionaire were acquired by CineForm RAW compression for most images, and also the 127 hours. Cineform codec is cross-platform: run on both MAC and Windows smoothly and efficiently. Nearly all commercial editing tools and grading tools like Final Cut Pro, Premiere, Speedgrade, Resolve, Scratch etc. support Cineform very well.
CINEMADNG  CinemaDNG ™ recording gives you maximum image quality and license free archive of your shots as "Digital Negative" that can be processed any way you like and be archived in an "open file format" that can be accessed and supported for all time to come, no matter what happens. As was mentioned the KineRAW-S35 ™ can record CinemaDNG ™ and Cineform ™ at the same time, so you can archive the CinemaDNG ™ frames should they be needed later, and use the Cineform ™ for faster work-flow now.
QUICK INTERCHANGEABLE LENS MOUNT  KineRAW-S35 uses Short FFD KineMount (Sub PL mount) with mount adapters to support various lens mounts, including standard PL mount, Canon EF mount (Active, Iris-controlled) and Nikon F mount, even OCT-19, B4 mount. If you have a 35mm move camera now you can ask us about having custom adapters made in addition to our stock adapters, and protect your investment in great glass. For those on a budget, other lenses made for DSLR can give good HD or DCP results when used near their prime stop.
S16mm MODE S16mm mode is designed to use the centre of image sensor which is 4K S35mm sensor in KineRAW-S35 to match S16mm frame size. Since it is 4K S35mm sensor, it turns into 2K when cropped in S16mm mode. In this S16mm mode, you can use S16mm PL cine lens, even the broadcast B4 mount lens, to shoot in 2K RAW image, with less rolling effect, and overcrank to 60fps@2K RAW.
SDI & HD DIGITAL PORTS  KineRAW-S35 outputs monitoring signal as 1080p/720p through two SDI and One HD digital port, so that you can use compatible third-party EVF like Cineroid EVF/ZacutoEVF, small field monitor like SmallHD monitors and broadcast monitor with SDI input like Zunzheng Monitor. For focusing, the camera's zoom function can be Full/100%/200%, and even 800% to make focusing job easier. The in-camera waveform monitor and zebra can monitor the RAW signal or "look" LUT so that it helps you better exposure and avoid over-exposure.
DOUBLE RECORD MODE KineRAW-S35 provides much safer recording mode as Double Record Mode in new firmware, since KineRAW-S35 has two 2.5′ SSD slots. KineRAW-S35 can record same footage into two separate SSDs, then you can get two copies of footage naturally when shooting. Obviously, it is very important and convenient for shooting on critical scenes like film, TV and talk.
KineRAW-S35 is a great tool for 35mm like Cinematography while still being self-contained and portable. Its option for using real 35mm PL mount movie camera lenses or Other DSLR lens gives you the DOF that says "Cinema" in your HD and DCP productions. The value and flexibility you get from the KineRAW-S35 lets you put more of your production budget into what goes in front of the camera. It's a serious film-making tool with real Digital Cinema Camera features at a price within reach.
---
Note: All trademarks mentioned belong to their respective trade mark holders and companies, and are not necessarily affiliated with our company and may not endorse our products or the use of their products with our products.